Tweep Accuses DJ Fresh And Euphonik Of Sexually Assaulting Her. Women have been encouraged to speak up against sexual assault and rape no matter who the perpetrator might be. A brave tweep recently shook the twitter streets with a revelation that she too has allegedly been raped by 947 radio host DJ Fresh and Euphonik.
According to the tweep she and three other females where taken advantage of by DJ Fresh and Euphonik after drugging them. The tweep is not sure whether she was raped by one or both of the DJs but she is most certain that it happened.
According to the accuser, one of the DJ's laughed about the incident the next morning, claiming that the ladies were uncontrollably drunk whereas they were allegedly raped.
"You later laughed about it the next morning saying we (me & 3 girls) were so drunk" she wrote.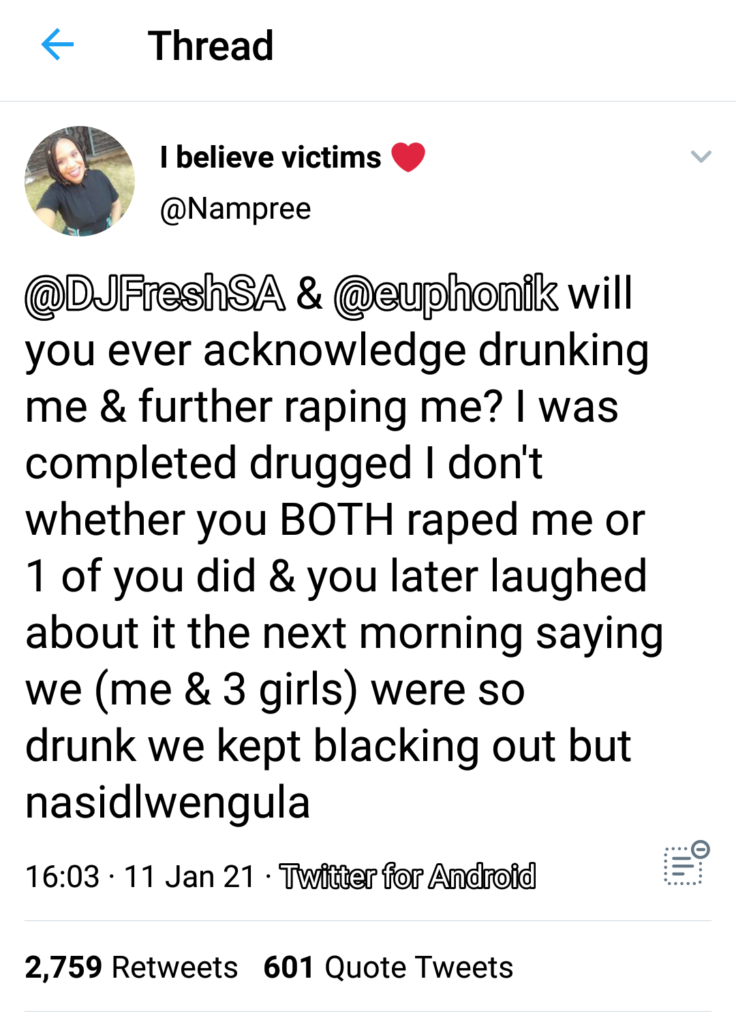 She further revealed that she was a virgin when all of this took place and she still is affected by the trauma till today.
"Just so you know? I was a virgin when y'all did that to me." she wrote.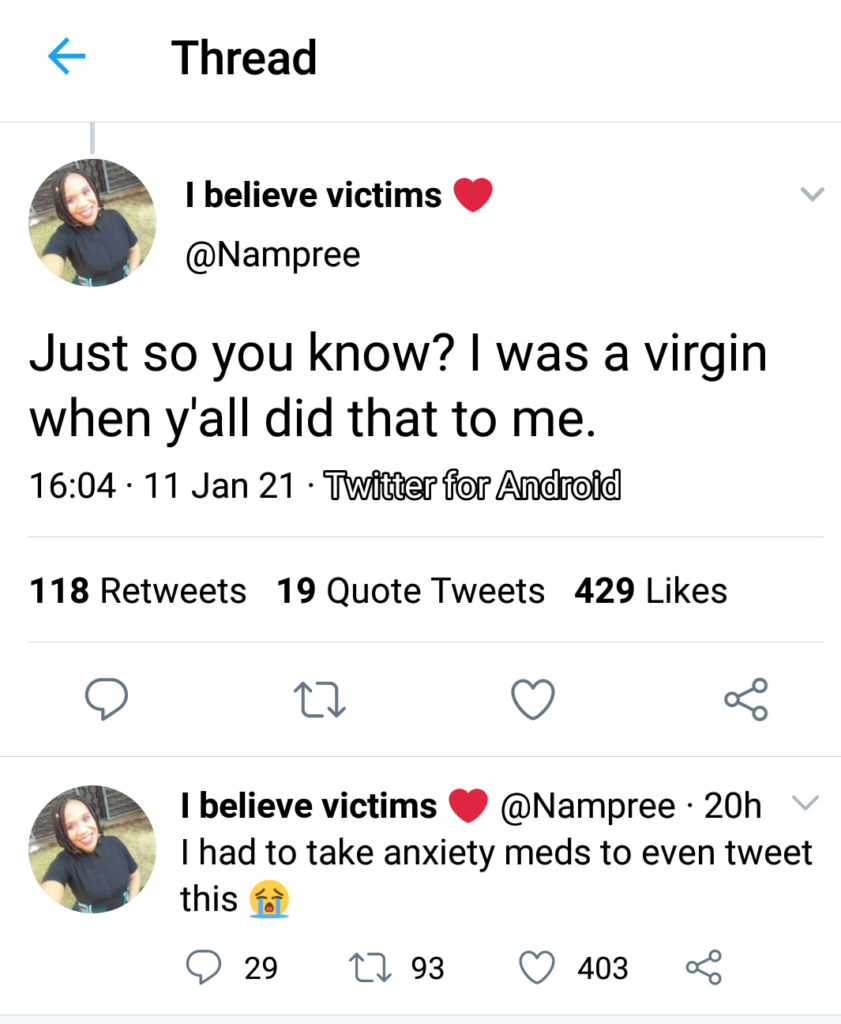 Yoooh!! wonders shall never end.